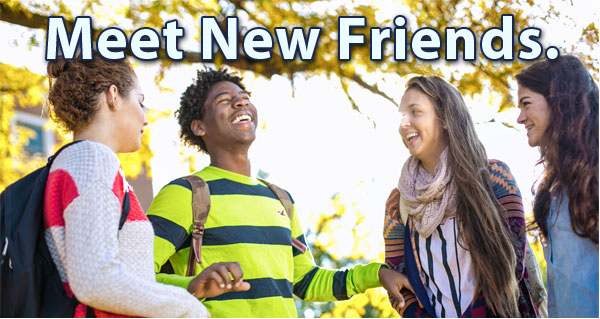 Living away from home for the first time. Meeting new friends. Rooming and eating with total strangers. Taking classes with real college professors. At first, living on a college campus might seem like a daunting task,
but really it's a lot of fun.
At Judson, you will attend engaging chapel services weekly that will encourage you to think, feel and respond like Christ. You can go to sporting events on and near campus – giving you more than your fair share of opportunities to act silly, laugh and scream.
And there are those unexpected moments to learn and bond with others, like when you're pulling an all-nighter in the Student Success Center to ensure that your midterm paper is complete or the times you meet up with classmates at Jerry's Café for a quick expresso in between classes.
This is where you can just be you. On your own. You can join clubs that you like. Pick up supplies at the bookstore. Sit in on fun lectures following movie presentations. Explore this beautiful campus and so much more.
Yes, college life is a lot to take in, but you are not in this alone. We will offer you support every step of the way; and we're almost 100 percent sure that you will enjoy this journey into your academic career here like none other.