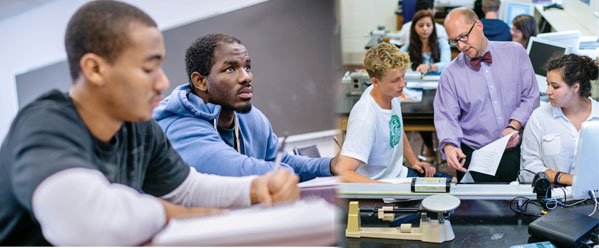 Honor Your Achievements
Getting admitted to a university like Judson is an honor. Getting admitted to Judson's Honor Program is an even more prestigious milestone to be celebrated, and one that might be right for you!
Have a strong GPA (at least 3.3.) and standardized test score (1250 SAT, 28 ACT) to match? Then, we are confident that you have what it takes apply for entry into The Honors Program at Judson.
The program looks for high-achieving students who are willing to be challenged and to think out of box and can see the impact between what is taught in the classroom and the numerous lessons that extend well beyond.
Honor Scholars engage with their curricula socially, culturally, spiritually as well as academically.
You will make presentations, take Honors courses, plan events and complete independent research.
Sound like fun? If you are ambitious and enjoy being challenged academically in an environment that supports the process, you will enjoy The Honors Program at Judson.