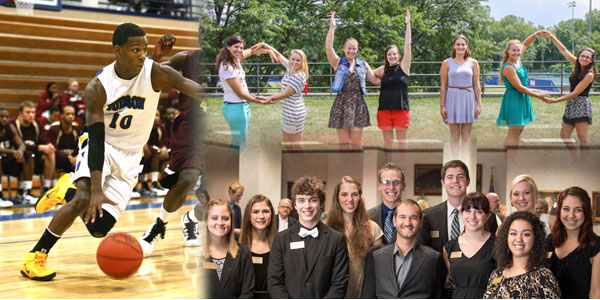 Choose Your Own Adventure
At Judson University, we understand the importance of providing you with opportunities – for knowledge, experiences, spiritual growth, and preparation in your chosen field of study. Want to travel overseas? What to learn leadership skills? What to start your own business? Here's your opportunity.
Choose your experiences from mission trips to small groups to academic societies. Judson has many opportunities to learn and build community. With more than 35 clubs students, you can pursue your passion for a cause under a larger organization. In 20 varsity athletic programs or a robust intramurals program, you can enjoy working and growing as a team. Through events like Judson's Shark Tank and other entrepreneurial programs, you can try out your life dreams with guidance from our experienced faculty, alumni and business leaders. Our robust music and programs offer you the opportunity to try something new like choir, the worship team or being part of a theater production.
Take a look at the many opportunities you'll have to be part of something new, exciting and larger than an area of academic focus!
Opportunity is knocking. Open the door to Judson.